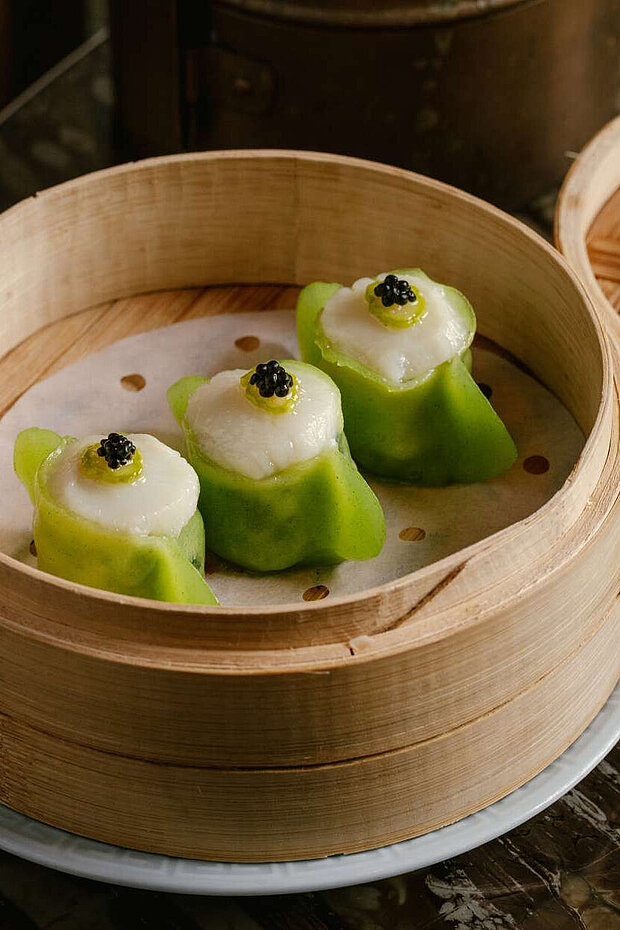 Mott 32's founders have been at the forefront of driving global change and awareness around sustainability for the past decade. They are leading the charge in shifting the F&B industry towards a more circular and low carbon impact. Their efforts include developing various solutions such as packaging alternatives and circular food systems, challenging conventional thinking in the F&B industry.
Mott 32, is the global leader in sustainability in Asian cuisine and making big changes in the global market. It was one of the first restaurants in Asia to highlight issues around single-use plastics and the first luxury Chinese brand to incorporate plant-based options on their menus. Our signature dishes with plant-based alternatives have become favourites amongst guests, showcasing delicious and sustainable alternatives that do not compromise on taste or flavour.
We take great pride in our commitment to ethical sourcing which includes a strict policy of not including any cage farmed animals or endangered species on the menu. All of our seafood is sustainably farmed rather than caught in the wild, and we avoid including farmed alternatives for endangered species such as Atlantic Salmon, Blue Fin Tuna and Shark Fin.
Our dedication to using locally sourced fruits and vegetables is also a key part of their ethos. We carefully research and vet farmers and suppliers to ensure that they are using the highest quality ingredients that align with our values, and constantly update the menu based on the availability of fresh, seasonal produce.